It is no secret that an active lifestyle has positive benefits to your physical health. Experts also say that getting a good workout can help your mental health. If you're feeling low, whether it be from depression, anxiety or general stress and a bad mood, there are ways that you can fight back!
One of these ways is through martial arts training. Martial arts help you get your body into peak physical condition. As you start your journey into a world of fitness and exercise, you're not only working on your physical self, but you are working on your mental strength, too. Think about physical activity as a fight for both your body and mind.
It's important to remember that no two people experience anxiety/depression/mental illness in the same way. For one person, getting into a stable habit of exercise and healthy eating might be all they need to be their best mentally, while others might need to explore additional avenues such as therapy or medication. Still, martial arts training can only help your mental state! Here are some of the ways it does.
Improves Your Focus
When you're anxious, it can be difficult to focus on anything. You may find your attention is fleeting, and that it is probably difficult to get anything done. When exercising, you are able to give yourself a focus with a set goal, whether that goal is to run a certain number of miles, complete a certain number of repetitions with weights, or learn a new karate kata.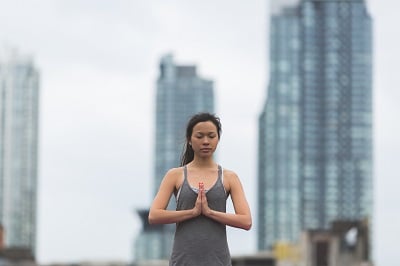 Focus is the key to staying calm in a turbulent world. 
Some medical professionals claim that extensive activity can help reinforce the neural pathway. This will help you stay in the moment and will help you gradually gain a better perspective and regain your concentration.
Reduces Your Stress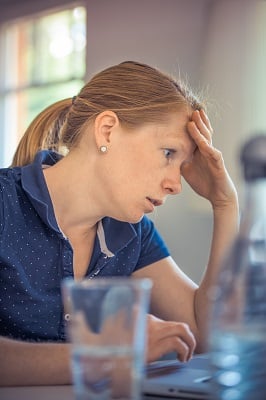 Stress doesn't just feel bad, it can lead to serious health problems. 
You have probably heard that cardio can help reduce stress. It's true, and martial arts are great cardio training!
On top of the physical activity, a lot of martial arts include breathing and mediation exercises. This can  train you to work on your internal energy on top of working on your physical body. Taking part in this type of activity can reduce your stress immensely. External stressors can trigger anxiety attacks and make depression worse. With martial arts, you can learn to relax so that you can better cope with mental illness.
Increases Your Self-Esteem
Low self-esteem takes a toll on your mental health. Physical activity, particularly martial arts, helps raise a person's self-esteem. As you build strength of mind and spirit, you also start to build confidence. This type of confidence is particularly helpful when it comes to martial arts and depression.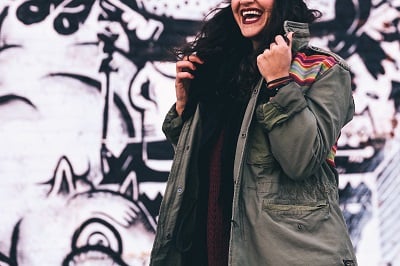 Self-esteem and self-confidence are critical for a happy, healthy life. 
The more you train, the more you'll be able to bring your inner strengths to light. Through martial arts, you will discover that you are capable of so much more than you thought you were – physically and mentally. This mindset will carry over to other aspects of your life, and you may find yourself taking on new challenges and conquering new obstacles.
Helps Increase Your Endorphin Levels
Physical activity raises the levels of feel-good hormones in your body. These hormones, known as endorphins, have an impact on mental states. For this reason, exercise is a natural remedy that many people with mental health problems turn to. And in martial arts, you have the added bonus of working towards concrete goals (like new belt levels) while performing endorphin-boosting activities.
Improves Your Sleep Pattern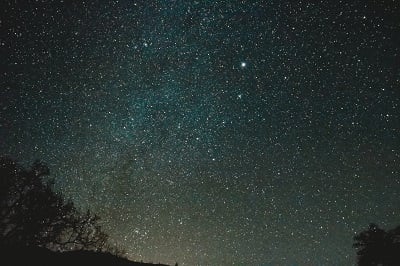 When you think of physical activity, how often do you think about sleep? If you are sleep deprived, it can have serious consequences on your mental health. If you are already suffering from anxiety or depression, a lack of sleep makes it a lot worse. In some cases, the depression or anxiety may cause your inability to sleep.
Most people find that they get a better night's rest if they exercised during the day. When you train, you may also get a rush of energy that lasts hours. This makes you less sluggish and tired throughout the day. It also means you are less likely to take naps that may keep you up at night. You may find yourself getting a better night's rest after a day of martial arts training. When you're getting enough sleep, you're also fighting against depression and anxiety.
Your mental health is something that you have to take seriously. When it comes to looking for natural remedies to fight anxiety or depression, one of the best routes you can take is through increasing your physical activity. Martial arts focus on the body and mind. It helps you to regain focus, to take control of your life and to benefit from the confidence and endorphin boost that physical activity gives you. Martial arts and depression are topics that go hand-in-hand. You can use what you learn in martial arts training to fight back against poor mental health.